I have been an educator for 17 years and could not imagine my life without my kids. Teaching is a big part of my past, my present, and my future. It all began when I was 5 years old and I got a chalk board for Christmas. I used to run home from the bus so I can get to my chalk board and act like my kindergarten teachers by teaching everything we learned at school to my younger sister. Why did I become a foreign language teacher? Because I grew up learning Greek and English simultaneously becoming a bilingual speaker, reader, listener and writer. I went from Greece to America and back to Greece, changing from one educational system to the other. Switching from one language to the other. I still remember my English as a Second Language Teacher at my elementary school and her puppets teaching the weather forecast and all the vocabulary words that I needed to know better. We spoke Greek at home and my English needed more practice. I was challenged when I moved to Greece during my junior year in high school. Besides the major culture shock at that age, I had to learn Latin, Ancient Greek and Modern Greek, along with Greek history all in a year. I understand my students who come from different places around the world and learn a foreign language because I was in their shoes once. I relate to their worries if they say the word wrong or are embarrassed to read in front of the class. Learning a second language or even a third of fourth is the biggest accomplishment for anyone. I am proud that my students today try hard to learn Greek and even come in after school to be a part of our Greek Club so that they can learn about the culture. I adore my students and their thirst for knowledge, but more importantly their respect for what I do for them every day!

My 1st year teaching at Odyssey Charter School! I had just moved to the States from Greece, and could not wait to teach Greek to my young language learners. I will never forget my fist office, where this picture was taken, and the books I brought from Greece to fill up those bookshelves. The Odyssey family was warm and loving and I felt right at home.
---
Powered by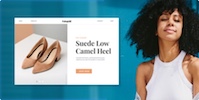 Create your own unique website with customizable templates.